Barn is a large building next to the railway. It stores all the finished products and goods, resources for construction, buckets of water, realores (blue jars), collected bonuses, as well as storage for decoration and some buildings.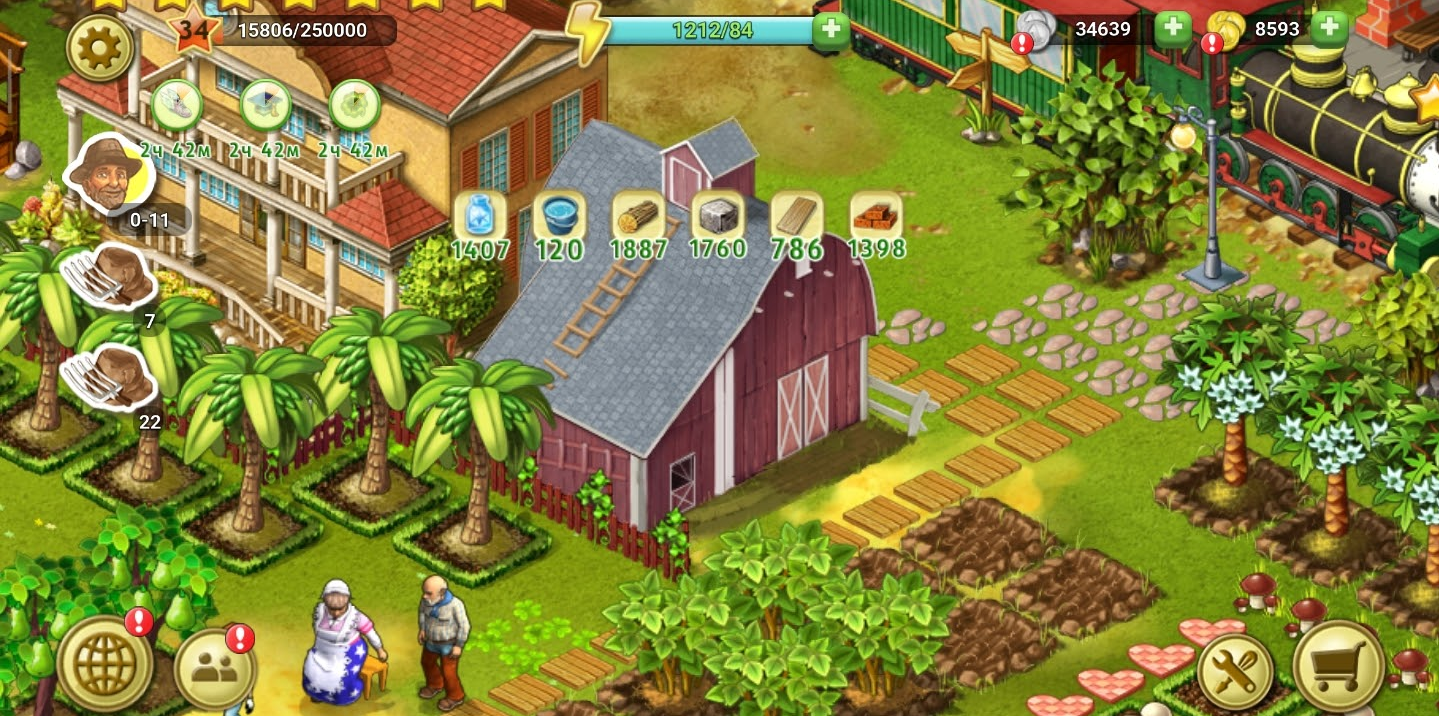 Bonuses
It displays the bonuses you found for speed, experience, and luck, as well as realores.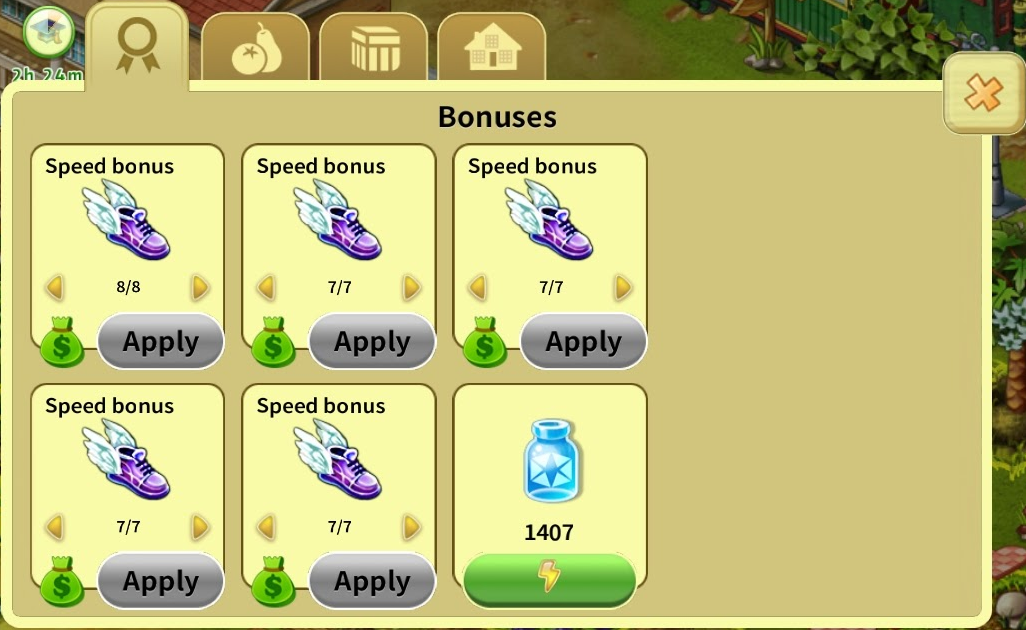 Products
On this tab, you can find all the plants, goods and products that you produced on the farm. Also here you can sell them for silver coins.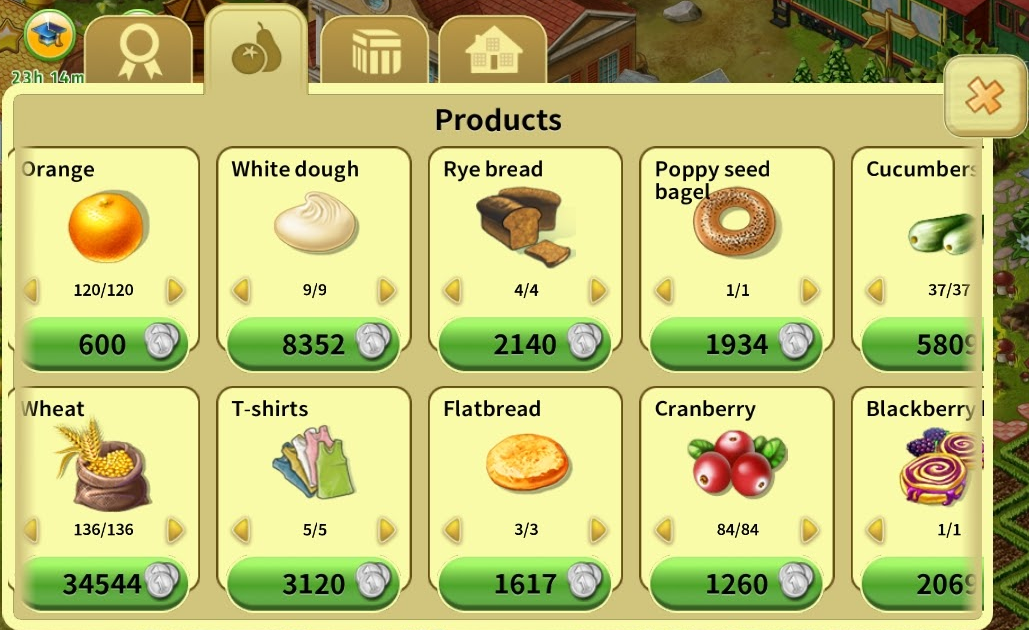 Resources
Here are all the construction resources and buckets of water. Also, their number can be seen above the Barn building.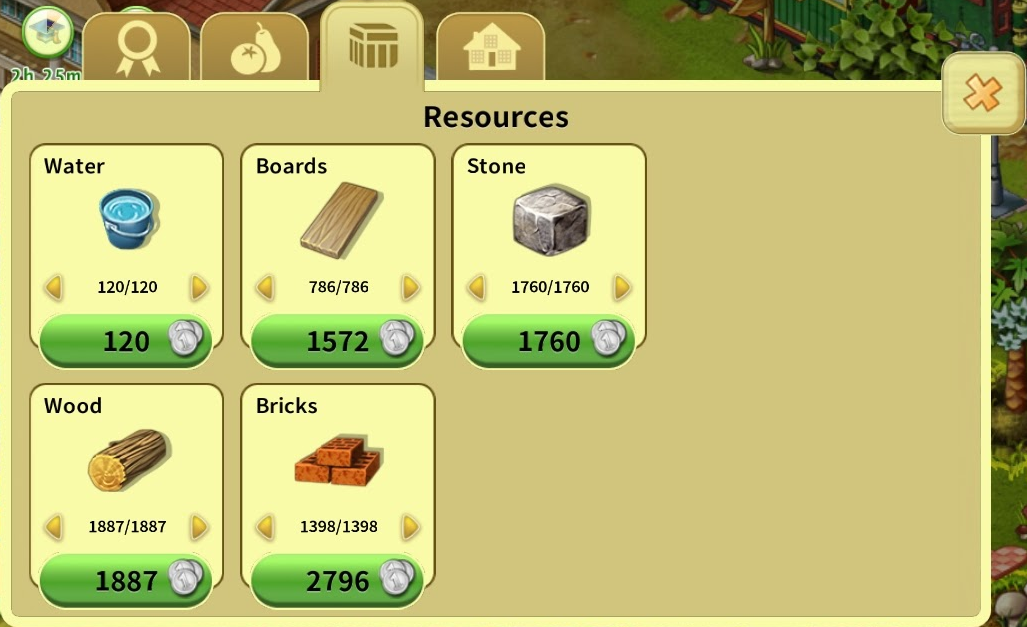 Storage
This tab contains the decor and buildings that you have moved to the storage. You can also sell them here. Storage space is limited. If you need to move more decor there, additional slots can be bought for gold coins.