Energy is a resource that all heroes use for their actions on the farm. If it is less than the maximum value, each unit of energy is restored after 3 minutes.
The maximum amount of energy increases with the improvement of the Jennifer House and the Guest House.
The total amount of energy can be increased in several ways:
completing assignments for the purchase of scenery
buy for realores or gold coins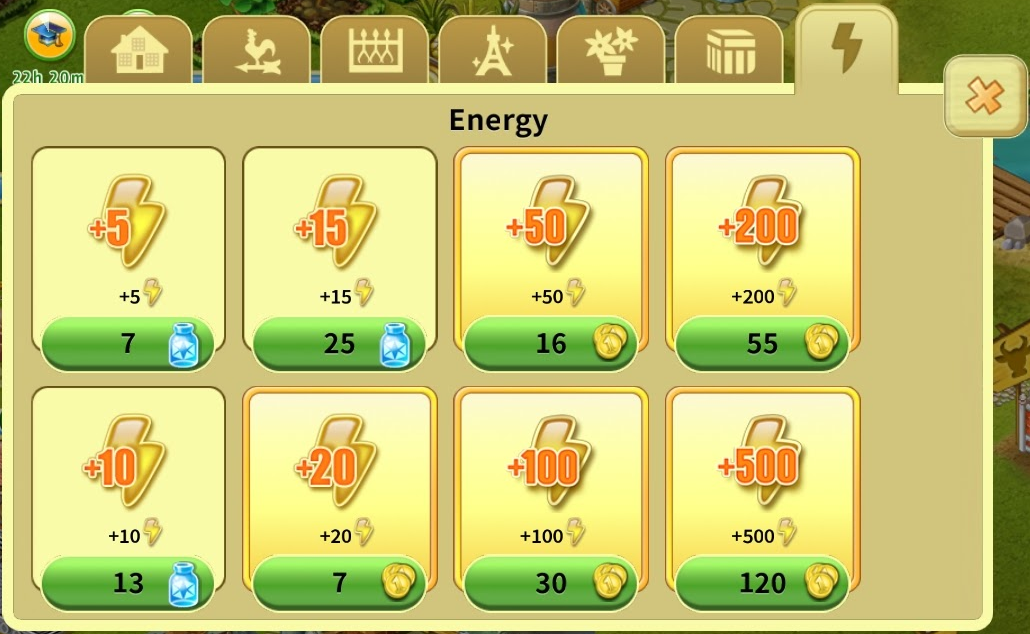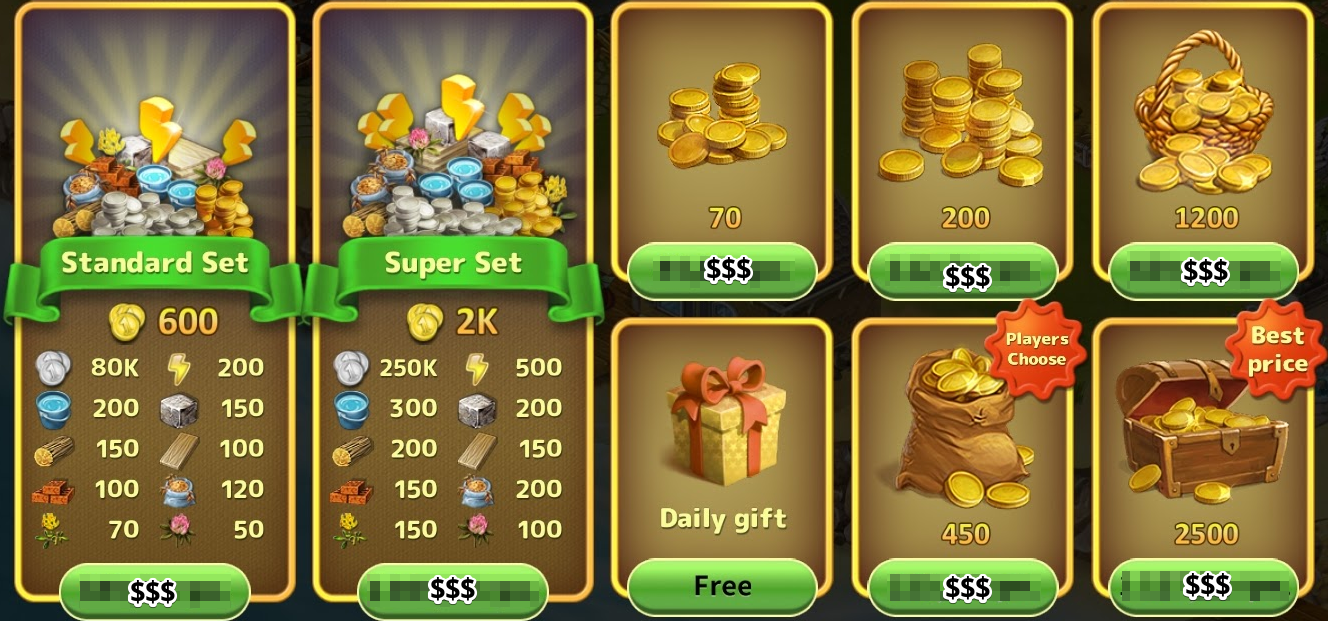 Unlimited energy

Unlimited energy can be obtained by buying one of the special bundles. They periodically appear in the game and have a time limit.
Important! It is activated immediately after purchase.