The game has several modes of working with objects on the farm. The mode of movement, sale, and transparency.
The mode button is located at the bottom right of the screen.

Moving mode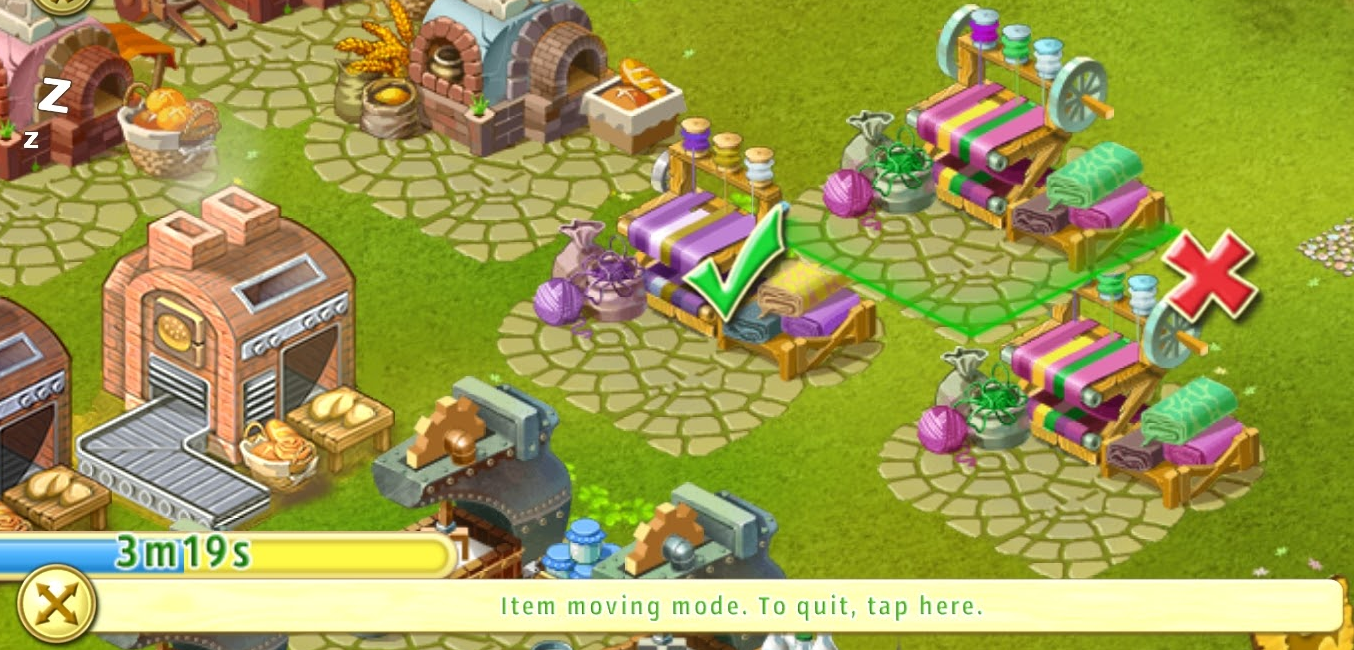 Selling mode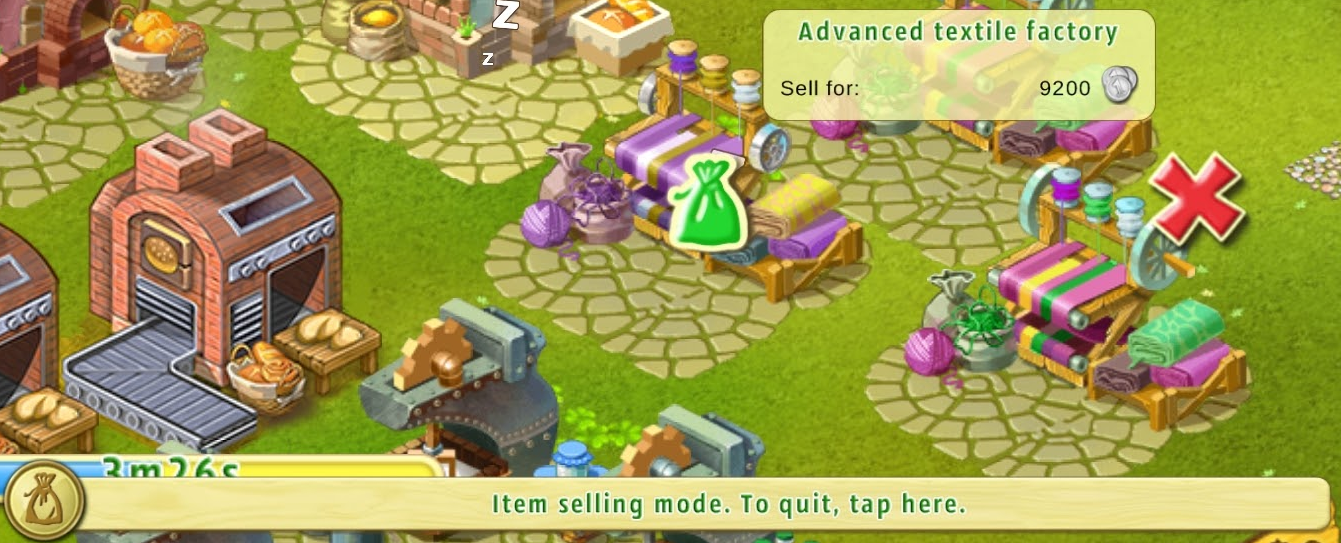 Transparency mode
Using this mode, you can remove grass and stones that are not visible behind buildings.